Freetown Strategic Planning Lab
At this two-day workshop, 50 participants from Freetown met with the UrbanShift team to discuss the challenges of regulating climate risks and managing urban growth in Sierra Leone.
date & time

21 Jun 2022, 8:00AM GMT
hosted by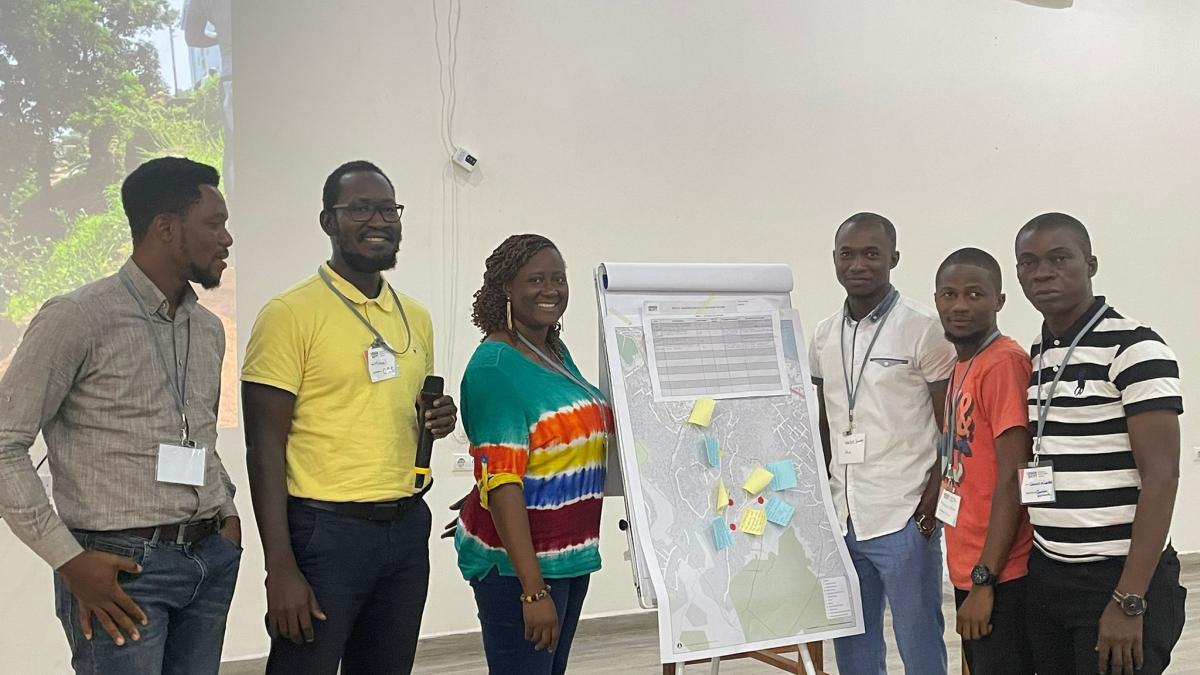 The UrbanShift Lab in Freetown, Sierra Leone was organized by the World Resources Institute (WRI) with the support of C40 Cities, World Bank, Freetown City Council (FCC) and the Resilient Urban Sierra Leone Project (RUSLP). 
The Lab brought together around 50 participants from Freetown and surrounding cities in Sierra Leone, including technical professionals, community leaders and representatives from national institutions working in urban development. 
During the two-day event, participants discussed the challenges of regulating climate risk and finding solutions to sustainably manage urban growth in Freetown, with the aid of tailored geospatial analyses developed by the UrbanShift team. Participants also visited the community of Moyiba, where unplanned settlements have led to the loss of tree cover and disjointed neighborhoods, exacerbating landslides and other natural hazards. The workshop concluded with exercises for participants to propose interventions and prioritize actions to solve the urban growth problems faced by their city. 
Below, you can find agendas, presentations and photographs from the UrbanShift Lab in Freetown, Sierra Leone.