Kigali City Academy
UrbanShift's first City Academy brought together 75 participants from 20 cities in Rwanda, Sierra Leone and Morocco, offering in-person trainings on Integrated Climate Action Planning and Nature-Based Solutions.
date & time

17 May 2022, 8:00AM CAT
hosted by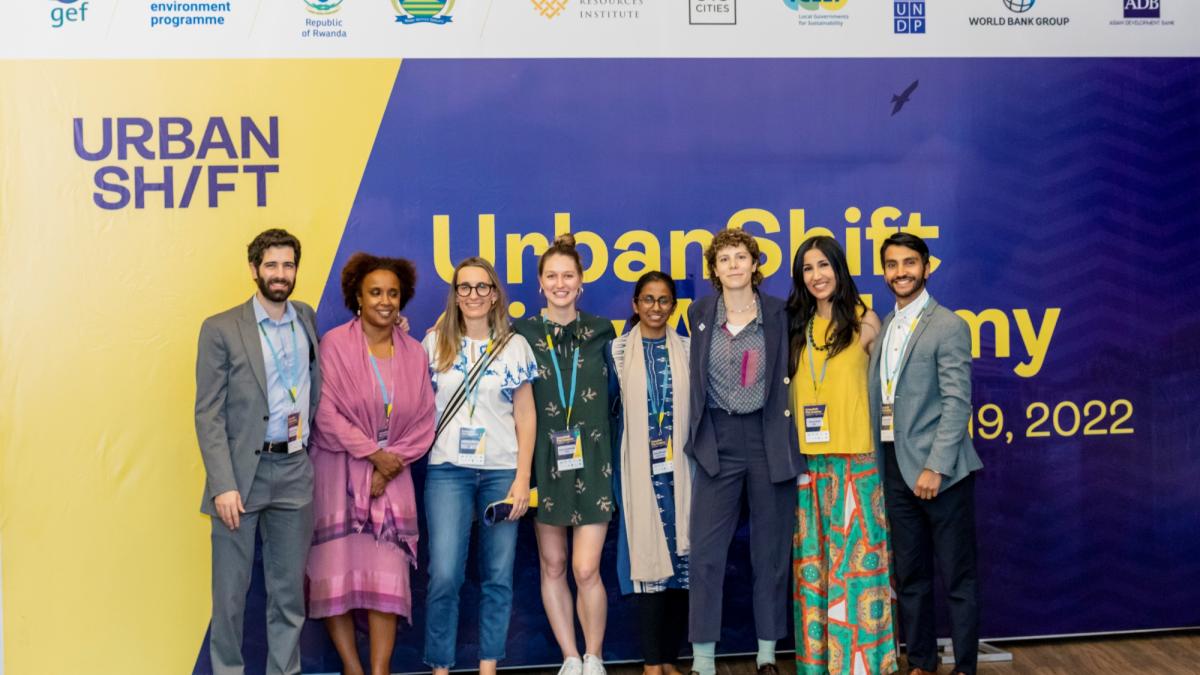 The UrbanShift Kigali City Academy is a three-day workshop that took place in Kigali, Rwanda from May 17-19, 2022. The workshop was organized by C40 Cities and the World Resources Institute (WRI) in collaboration with the Government of Rwanda, City of Kigali, World Bank and the UN Development Programme (UNDP). 
The event brought together approximately 75 participants from around 20 cities in the region, in addition to key national government representatives from Rwanda, Sierra Leone, and Morocco. These senior-level representatives participated in one of two trainings offered in parallel at the workshop: Integrated Climate Action Planning (ICAP), delivered by C40; and Nature-Based Solutions (NbS), delivered by WRI and Cities4Forests. The trainings combined expert and participant presentations, interactive exercises, sharing of best practices, and a site visit to Nyandungu Wetland Eco-Tourism Park to demonstrate the climate adaptation efforts being implemented in Kigali.
Below, you can find agendas, presentations and photographs from the UrbanShift Kigali City Academy.  
AGENDAS
PRESENTATIONS
PHOTOGRAPHS
Day 3 (including site visit to Nyandungu Wetland Eco-Tourism Park)