Rwanda Multilevel Dialogue
The first multilevel dialogue for Rwanda focused on the theme of new-age infrastructure to build flood resilience and enhance biodiversity in Rwandan cities.
date & time

22 Jun 2023, 12:00PM CAT
location

Kigali, Rwanda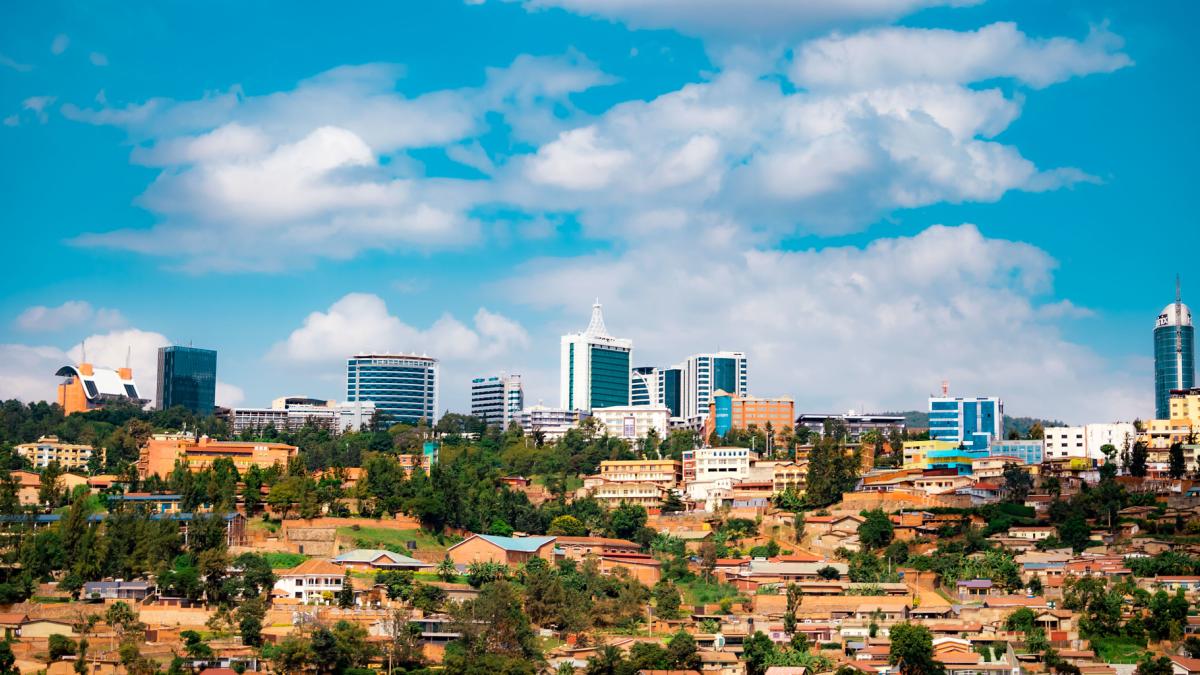 The first Multilevel Governance Dialogue for Rwanda focused on the theme of New-Age Infrastructure to Build Flood Resilience and Enhance Biodiversity in Rwandan Cities. The goal of the Dialogue was to enhance communication and coordination across different levels and sectors of government around the common goal of developing with climate-resilient and biodiversity-sensitive infrastructure solutions.  
Invitees included the City of Kigali, secondary cities and local districts including Rubavu, Muhanga, Huye, Musanze, Rusizi, and Nyagatare, Ministry of Infrastructure, Ministry of Environment, Ministry of Local Government, Ministry of Finance and Economic Planning, Rwanda Water Resources Board, and other stakeholders from the third sector. The event was led by ICLEI-Local Governments for Sustainability and united stakeholders from across various ministries and levels of government in Rwanda in a comprehensive discussion of the climate and flood risks that the cities in Rwanda face as they develop, and how best to collaborate on potential solutions. Through technical and thematic presentations, interactive sessions and breakout groups, participants discussed current challenges, collaboratively defined a joint goal for flood-resilient and biodiversity sensitive infrastructure development and identified opportunities and enabling conditions that can enhance collaboration between national and local government to promote local action.  
Speakers: 
Billy Ndengeyigoma, Strategic Advisor for Urban Development, MININFRA 
Deogratias Nzabonimpa, Vice Mayor, Finance and Economic Development, District of Rubavu 
Edward Kyazze, Director General, Urbanisation, Human Settlement and Housing Development, MININFRA 
Felix Akrofi, Senior Officer, Sustainable Energy, ICLEI 
Hisham Osman, Environmental Specialist, Africa Region, Environment & Natural Resources, World Bank 
Ingrid Coetzee, Director: Biodiversity, Nature & Health, ICLEI Africa 
Jeanne d'Arc Mujawamariya, Rwanda Minister of Environment 
Jessy Appavoo, UrbanShift C40 Cities 
John-Rob Pool, Manager, Knowledge and Partnerships, UrbanShift, WRI 
Juliet Kabera, Director General, REMA 
Marc Manyifika, Urban Water Resilience Country Lead, Rwanda, WRI Africa   
Meembo Changula, Project Manager, ICLEI Africa 
Nyinawagaga Claudine, Director General, LODA 
Pablo Lazo, Director, Urban Development, WRI Ross Center for Sustainable Cities 
Pudence Rubingisa, Mayor of the City of Kigali 
Solange Muhirwa, Chief Urban Officer, City of Kigali 
Stuart Kyazze, Director, MINECOFIN