UrbanShift and Energy Exchanges Webinar on Urban Cooling
Join UrbanShift and ICLEI Energy Exchanges on a webinar exploring policy and design solutions for efficiency in the building cooling sector.
date & time

22 Aug 2023, 10:00AM CEST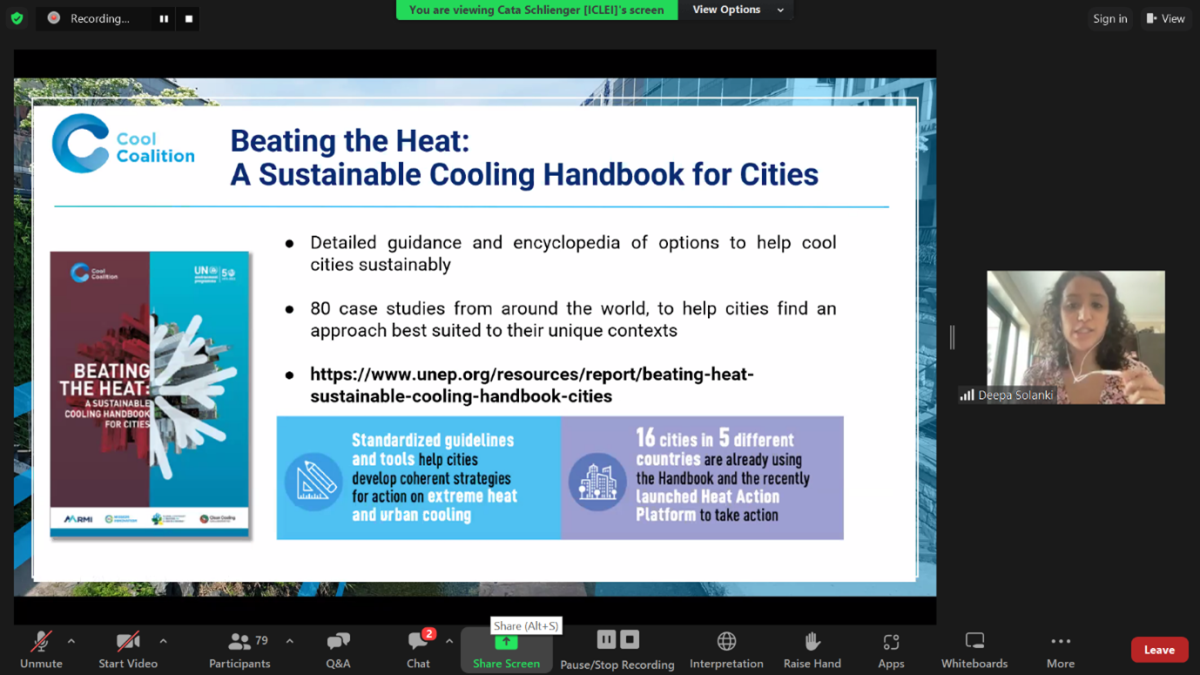 10:00 - 11:00 CEST  / 13:30 - 14:30 IST / 15:00 - 16:00 WIB / 16:00 - 17:00 

CST
In Asia, energy use for building cooling has grown rapidly over recent decades as climate change has intensified--especially in cities, due to the urban heat island effect. In some countries, the demand on energy for cooling has increased up to seven times since 1990. Though household ownership of cooling equipment is relatively low, continued economic development and population growth across the region combined with an increase in extreme heat events is anticipated to increase demand in the coming decades.
On August 22, UrbanShift and ICLEI Energy Exchanges hosted a webinar on advancing more efficient and sustainable solutions with regional policy and design experts.
Building efficiency is an area where smart policy and design could help substantially reduce projected energy demand. Policy actions to support deployment of more efficient air conditioners along with energy performance and building efficiency standards can create a strong foundation for progress on more sustainable and affordable cooling options. Additionally, cities can take advantage of advancements in efficient and passive building design as they expand to ensure that future growth does not strain the energy supply. This webinar provided local leaders with tangible ideas for policies and strategies to plan for future efficiency in the building cooling space.
Find recordings of the webinar in English, Mandarin Chinese and Bahasa Indonesia at these links.
Speakers:
Lily Riahi, Coordinator, Cool Coalition at UN Environment Programme 
Melanie Slade, Senior Programme Manager, Energy Efficiency in Emerging Economies at International Energy Agency 
Tanmay Tathgat, Director, Environmental Design Solutions 
Fen Li, Chief Engineer of Shenzhen Institute of Building Research, Deputy Secretary-General of Eco- city Research Committee of Chinese Society For Urban Studies (GEF-6 City) 
Rohit Sen, Head of Sustainable Energy, ICLEI World Secretariat (moderator)