Kigali: On the path toward green, climate-resilient growth
Faced with a fast-growing urban population, the Rwandan capital is working to transform itself into a model green city. We spoke with Mayor Pudence Rubingisa about his sustainability goals and priorities for Kigali.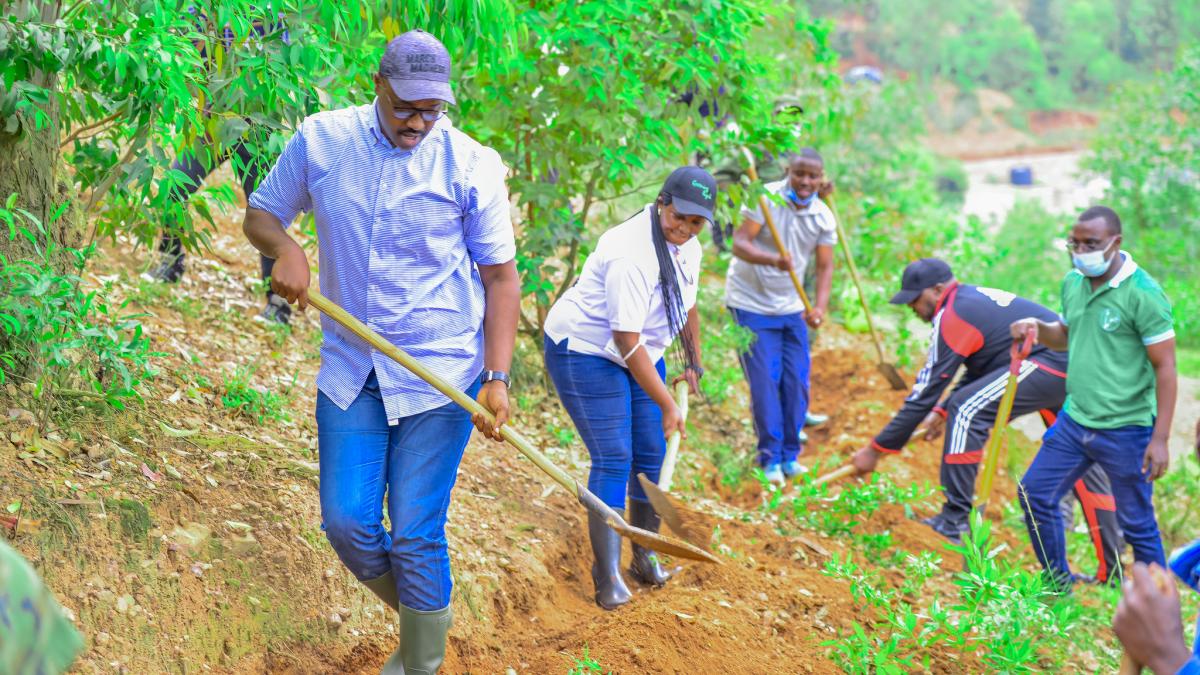 Africa is regarded as the world's most rapidly urbanizing region: the percentage of Africans living in urban areas is expected to increase to 60% by 2060, almost double the 2010 urbanization rate. Many African cities are unprepared to meet this massive surge in demand for basic infrastructure and services, which offers an opportunity for emerging and existing cities to facilitate holistic, participatory and climate-conscious urban planning. Kigali, the capital of Rwanda, is actively embracing this approach and paving the way for green urban growth on the continent.  
Kigali is home to 1.63 million people, or roughly 14% of the total population. As Rwanda's financial and administrative center, the city draws large numbers of people from other parts of the country. Pressure on existing infrastructure is exacerbated by the impacts of climate change, resulting in a number of interconnected challenges: a shortfall of safe, affordable housing, limited green space and declining natural drainage systems. Currently, 63% of Kigali's residential settlements are unplanned or informal, often situated in hazard-prone areas.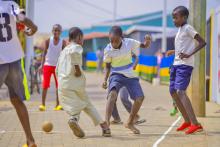 To tackle some of these issues, the Rwandan government launched the second phase of the Rwanda Urban Development Project (RUDP II) in May 2022 in collaboration with UrbanShift's partner, the World Bank. This $175.45 million project consists of enhancing physical and nature-based infrastructure in Kigali and surrounding cities, strengthening the cities' resilience to extreme weather conditions and providing safe and accessible services in low-income areas. The project includes the rehabilitation of critical wetlands in Kigali, such as the Nyandungu Urban Wetland, which will serve to mitigate heat, improve natural drainage, bolster native ecosystems and provide green jobs for local communities. 
Rwanda is also working to implement the Green City Kigali Project, the first of its kind in Africa. Initiated in 2017, this project aims to build a model green community in the Kinyinya Hill area of Kigali, featuring rainwater harvesting, climate-responsive buildings, reliable public transport and active mobility zones, increased vegetation and tree cover, and renewable energy generation.  
In addition, Rwanda has taken an exemplary stance against plastic pollution, banning non-biodegradable plastic bags and packaging material in 2008, which has helped the country gain a reputation as one of the cleanest in Africa. In 2018, the former head of the UN Environment Programme Eric Solheim referred to Kigali as the "cleanest city on the planet," both in terms of lack of rubbish on the streets and green initiatives.  
We caught up with Lord Mayor Pudence Rubingisa during the UrbanShift City Academy to hear about his thoughts on Kigali and the city's sustainability priorities.
How long you have lived in Kigali? Could you describe some of the changes you've observed in the city? 
I was born in Kigali and grew up here. I went abroad for further studies and then came back to serve my nation.  
I've seen Kigali through many different phases. The city was totally destroyed during the Genocide against the Tutsi. But then, in 1994, it started developing with very visionary leadership that prioritized reconciliation with the people, to ensure that we were moving together. I've seen Kigali transforming. 
Today, this is a very peaceful, lively city where people would be happy to live. Kigali is also working hard to become a clean, green and resilient city, to withstand the various shocks that surround us.
What are the top three things you would like to improve in Kigali during your term? 
Number one is transforming and modernizing public transport. Kigali is growing as a city, and the population is also increasing. We plan to implement strategies to improve public transport and encourage people to minimize usage of private vehicles. This way, we'll be mitigating climate change and reducing pollution; we'll also be promoting cleaner, more modern forms of mobility.  
Number two is about transforming or upgrading informal settlements. We are surrounded by several slums or unplanned settlements in the city, and we have already started upgrading some of them with the help of the first Rwanda Urban Development Project (RUDP I), implemented by funding from the World Bank. Now, with the UrbanShift-supported RUDP II, we are going to replicate it to other slums, providing decent shelter to people along with ways of mitigating the climate change impacts that they face. 
Number three is alleviating poverty and ensuring the well-being of the population. We want all of Kigali's residents to be able to send their kids to school, have a comfortable, safe place to live, and generate enough income to sustain themselves and their families. Whatever we do should transform people's lives in a way that guarantees gradual and sustainable progress.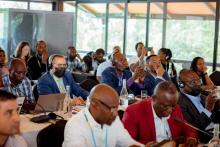 What message do you have for UrbanShift and other international partners? How can we best support Kigali's sustainability initiatives? 
My request to some of the partners that are operating in this field is to provide capacity-building to Kigali and other cities in the country and region, and create a platform where we can share our experiences and challenges. Experts in the field should provide the technical knowledge and transfer the skills to us in order to successfully sustain these actions.  
Partners can also provide financial support, because sometimes, we have good ideas and the relevant knowledge but lack the finances to put the ideas into action.     
The bottom line is to have a continuous exchange to understand the issues we are facing and how to tackle them; to know where we are headed and the means we have available to achieve that goal; and then, move forward.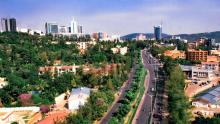 For more information about UrbanShift's intervention in Kigali, visit the Rwanda Project page.