World Food Day: For cities, the people, and the planet
Food needs to be nutritious, sustainable and affordable for all. Integrated food systems can help achieve this goal, in addition to spurring local job opportunities in urban and rural areas.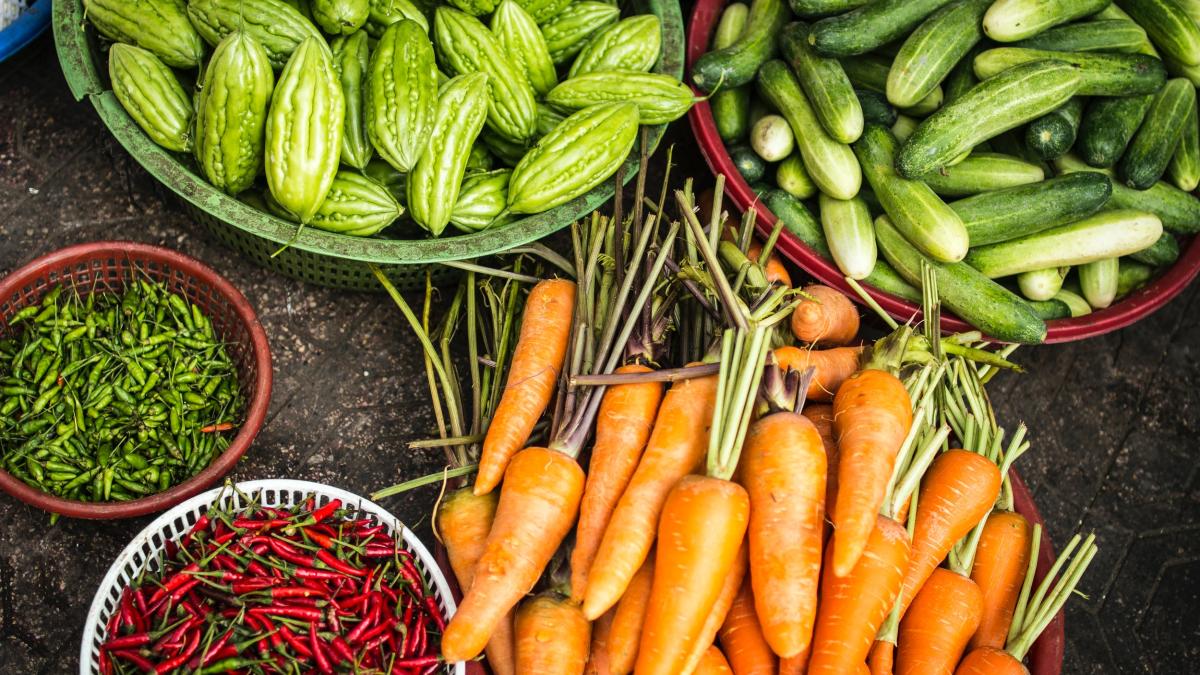 Food shapes every aspect of our lives: from our physical and mental health to our overall quality of life. It also bridges us to our communities and contributes to our impact on the environment.
World Food Day, on 16 October, is a celebration of this, but also a reminder of the stark inequalities and problems embedded in our agri-food systems. More than anything, 2021 is the year of food, with the UN Food Systems Summit taking place in September and the Nutrition for Growth Summit in December. The silver thread of all these events can be summarized by the question: How can we make food production more sustainable and equitable?
Why care
Much of our modern agri-food system is globalized, bringing us greater choice, affordability, and seasonality all year round. However, this approach also translates into long supply chains, monoculture crops, and increased pressure on land, to name a few. COVID-19 has exposed how vulnerable the current global food system is to external shocks and highlighted its lack of adaptive capacity to function when one component breaks down. A lack that is inhibited in integrated food systems.
An integrated food system aims to view the food in its entirety, from farm to fork. From the impact of agricultural inputs on-field yields, human health, and biodiversity to the carbon footprint of food distribution and waste disposal, an integrated system focuses not on the effects of one component, but on the interactions of components with one another and the resilience and circularity of the system as a whole. For instance, this integrated approach would consider how an increase in inorganic fertilizer impacts not only field yields but also local insect population levels, especially in relation to pollination rates. Similarly, it would assess the dynamics between localized food production and the region's GDP while also considering job creation and preservation.
From an economic perspective, integrated food systems can strengthen the regional economy by ensuring that the products supplied by local farmers, peri-urban growers, and city allotments are met by local demand. Furthermore, relocalizing the production and distribution chains can create or maintain local jobs in the cultivation, harvesting, packaging, and retailing processes.
The ecological credentials are likewise high: Shortened supply chains drastically reduce food loss, food miles, and related carbon emissions. Integrated food systems also contribute to social cohesion and resilience. Communal roof-top gardens, urban allotments, and neighborhood composts all create spaces for residents to meet, learn, exchange, and build social capital, all while actively contributing to their agri-food system.
As the benefits of integrated food systems become more widespread, this approach is gaining traction among many cities. Dortmund, Germany, is one of these.
A city taking on food
Discovery of coal deposits and the establishment of heavy metal works during the industrial revolution brought prosperity to the city, but also pollution issues such as contaminated land and wastewater disposal in local rivers. As the manufacturing industries delocalized in the 1950s, Dortmund experienced an economic downturn and high levels of unemployment, and its transition to a tertiary sector economy was slow.
While in recent years the city enjoyed steady growth in the medical science, IT, robotics, and logistics sectors, Dortmund's main social issues remain around financing social services and attracting new sectors to the city. An integrated food system could mitigate these barriers by boosting local economies and by creating favorable conditions for food-related sectors, such as aquaponic practices, food waste revalorization solutions, cultured proteins, or sustainability education.
There are people who do not even have the means to acquire nutritious food, let alone make consumer decisions that would support sustainable production. In recognition of this, Dortmund has outlined plans, as part of its Climate-Air 2030 Program, to create a food policy council, fostering ecologically and socially sustainable food practices. When implemented, the council will bring together relevant farming, production, and retail actors, as well as the general public and city administration, in order to implement a series of programs aiming to ensure a healthy and sustainable diet for all. The city also included a 'nutrition and agriculture' action field in its climate plan, formalizing its commitment to forging an integrated food system. Prioritizing access to healthy food within the city's climate plan recognizes the feedback loops between human and planetary health and food production, and places emphasis on ensuring food sovereignty.
A practical example is the "open-source-Tomaten" initiative. In contrast to conventional rights to seeds, the open-source license allows the seeds to be used freely and free of charge, as well as propagating them. In contrast to globally standardized seeds from corporations, open-source seeds can be adapted to take into account regional differences and climatic changes in breeding and cultivation. The amalgamation of ecological and social aspects further contributes to biodiversity, as these tomatoes can be used as 'safe havens' for pollinators.
The future of food: For the people
As the discussion surrounding food and its crucial role in a sustainable future continues to gain ground, research on integrated food systems is expected to mushroom. But one thing is already clear: people must be put at the center of food systems. Food needs to be nutritious, sustainable, and affordable for all. Integrated food systems can help with all that, as well as spur local job opportunities in urban and rural areas. But they must remain high on our agendas and become a means through which we advance the UN's SDG agenda and push for fairer and more sustainable societies.