Adaptation Finance Academy for Africa
UrbanShift's first Adaptation Finance Academy was held virtually and convened 46 city and national representatives from the Africa region to discuss financing options and challenges for adaptation solutions. 
date & time

07 Sep 2021, 8:00AM CAT
hosted by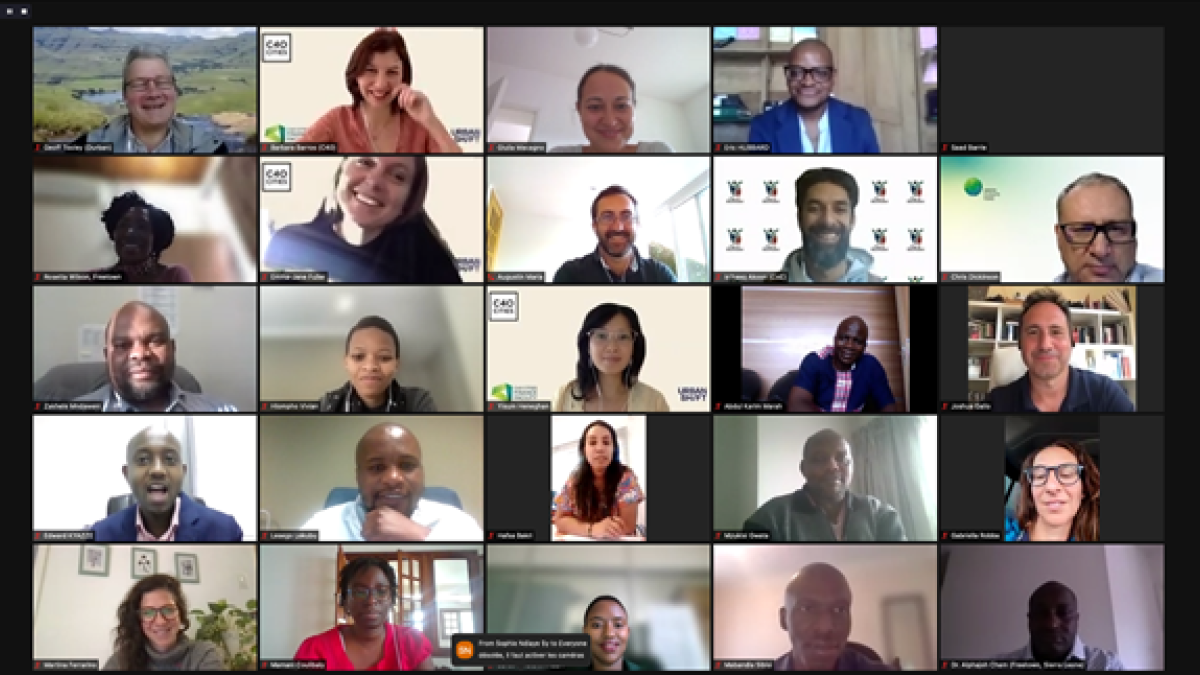 UrbanShift's first Adaptation Finance Academy (AFA) for African cities was held virtually from September 7-9, 2021, with an optional fourth day on September 28, 2021. It brought together technical experts, investors, leaders and senior officials from UrbanShift cities in Africa, C40 member cities and other cities in the region to discuss innovative adaptation solutions for green, inclusive and resilient cities.
A total of 46 participants joined the virtual event, representing the cities of Accra, Freetown, Endumeni, Johannesburg, Kwadukuza, Lagos, Ugu, Nairobi, Tshwane, Dakar, Durban, Kigali and Marrakech, as well as the national governments of Rwanda, Morocco and Sierra Leone. Experts and speakers at the event included representatives from the African Development Bank, the Green Climate Fund, Climate Policy Initiative, the Global Center on Adaptation, University of Washington and CICERO Shades of Green, Ltd. 
Throughout the three days of the AFA as well as the optional fourth day, participant discussions centered around the practical application of adaptation finance knowledge, for e.g., which types of grants can be utilized for nature-based solutions, or how to tackle funding problems faced by municipalities. The discussions demonstrated the willingness of city governments to act, but also the gap in capacity to navigate financial challenges and apply for funding for green infrastructure projects.  
To access the presentations shared by speakers over the three days, click here.