Clean Energy & Buildings Finance Academy
Hosted in Cape Town, this UrbanShift workshop brought together eight cities to discuss the promotion and financing of small-scale clean energy generation on public and private buildings. 
date & time

12 Dec 2022, 1:00PM SAST
hosted by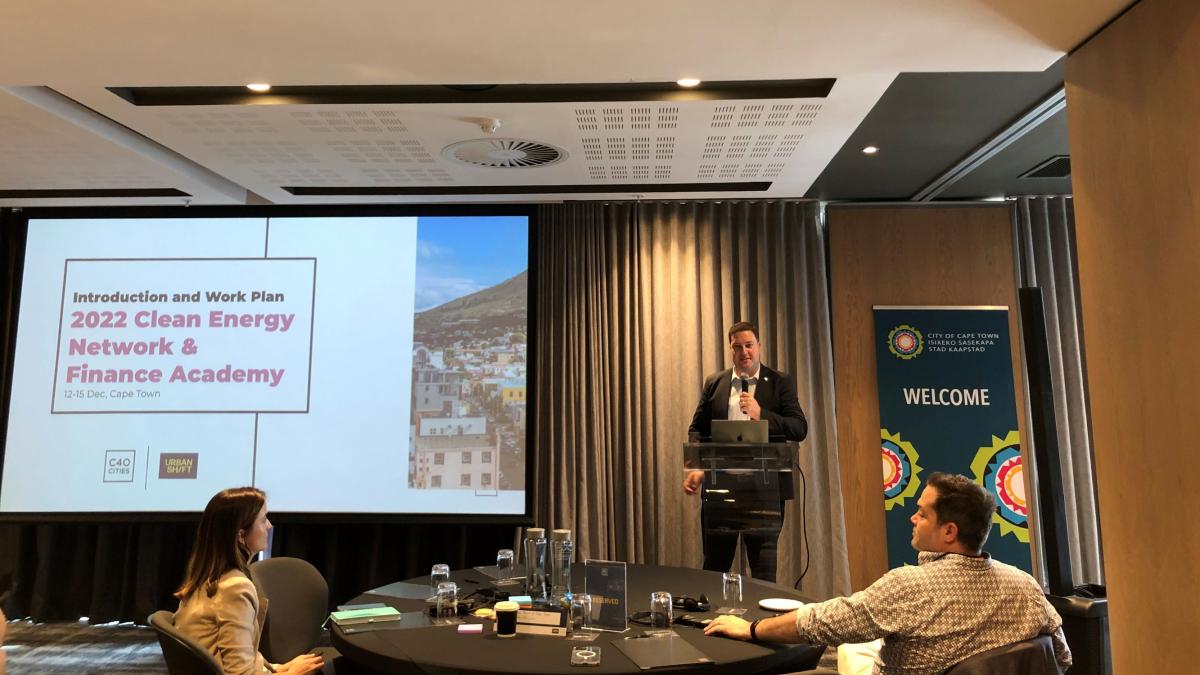 UrbanShift's Clean Energy and Buildings Workshop & Finance Academy took place in Cape Town, South Africa from December 12-15, 2022. Participating cities included Buenos Aires (Argentina), Tel Aviv (Israel), Curitiba and Salvador (Brazil), Freetown (Sierra Leone), Kigali (Rwanda), Johannesburg (South Africa), and the host city, Cape Town.
The workshop was opened by Executive Mayor of Cape Town, Geordin Hill-Lewis. Representatives from the participating cities shared information about their policies to promote and finance small-scale embedded generation (SSEG) on public and private buildings, as part of programs to adopt a larger share of clean energy within existing energy systems. Beyond the different types of SSEG policies and monitoring measures being pursued by cities around the world, participants discussed financing mechanisms that support the rollout of SSEG on public and private buildings.

Representatives from Cape Town reflected on the city's journey to developing a comprehensive SSEG policy. Tel Aviv recounted their experience with solar mapping to identify rooftops in the city that could be used for SSEG, and Salvador presented their tiered tax rebate system to promote the adoption of SSEG.

Participants also heard from the International Finance Cooperation (IFC) and the U.K.'s Foreign, Commonwealth & Development Office (FCDO) about how their respective institutions are supporting cities and national governments to advance toward a clean and resilient energy future through funding and technical assistance.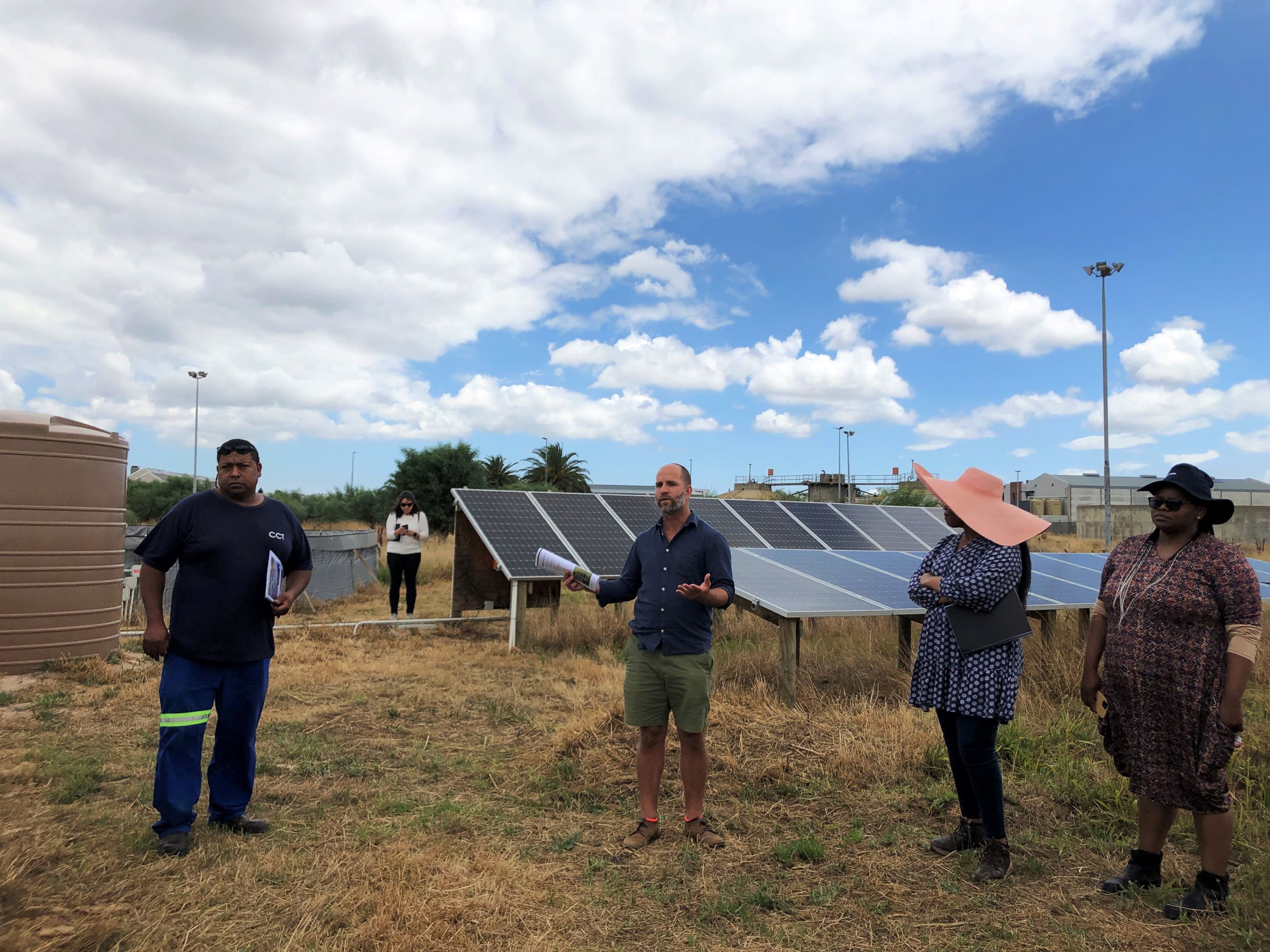 The workshop included a site visit to a floating solar facility at one of Cape Town's wastewater treatment plants, which demonstrated the efficient use of water bodies while limiting water evaporation. The second part of the site visit consisted of a tour of a free Electric Vehicle Charging Station, intended to encourage the adoption of clean mobility in the city.
The last day of the workshop focused on African cities and their specific needs in relation to SSEG, building on the previous days' discussions and presentations. 
The overall outcomes of the workshop can be summarized as follows:
Sharing good practices and discussing challenges in rolling out small-scale clean energy projects with the aim of increasing a city's renewable energy supply

Overcoming financing barriers for small-scale and building-scale clean energy deployment using various business models

Adopting renewable energy commitments and enabling cities to learn from one another

Discussing solutions and challenges to working with multiple levels of government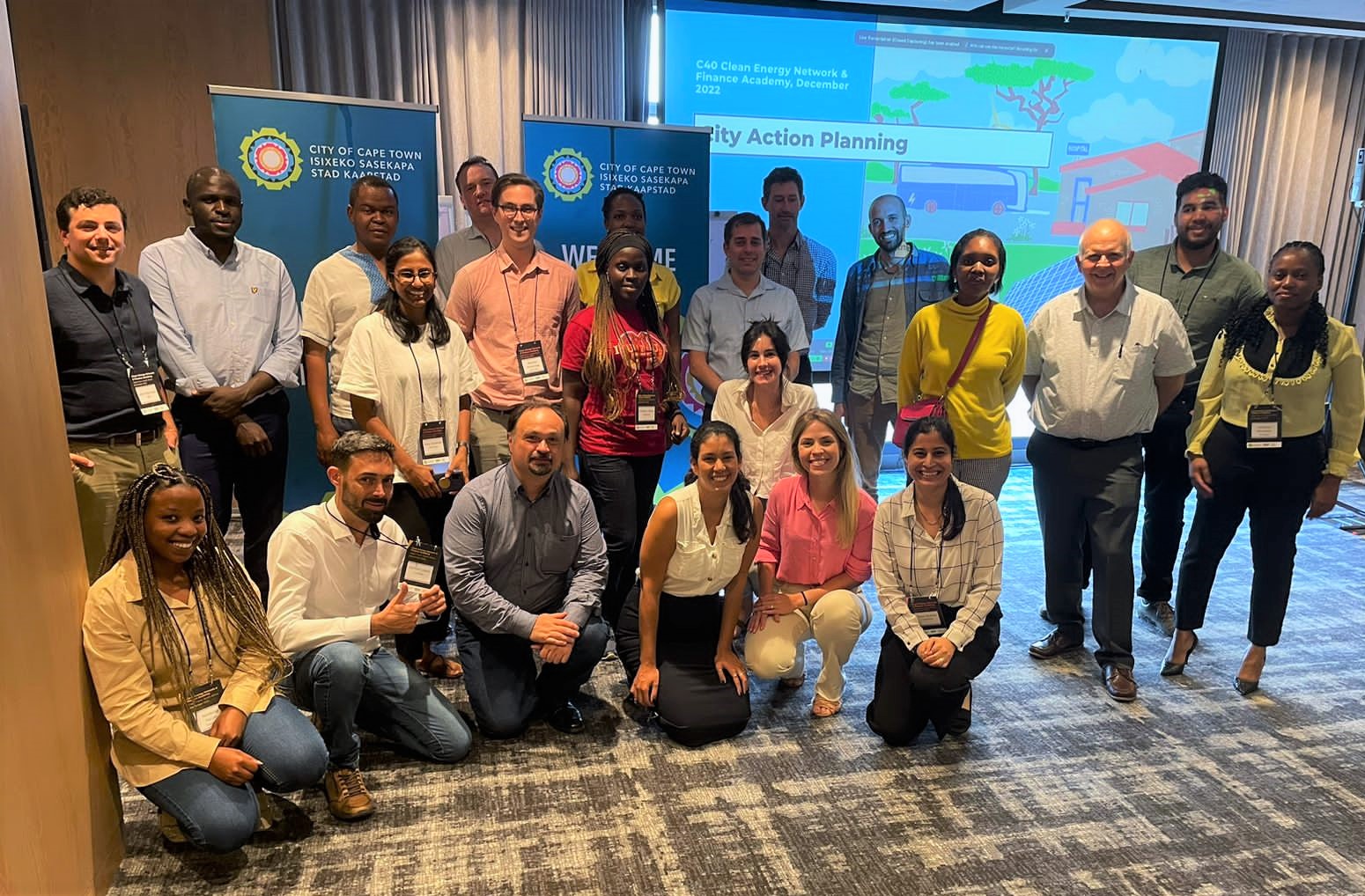 This Finance Academy was organized with the support of the City of Cape Town, UrbanShift, and C40 Clean Energy & Buildings Network.