San José Strategic Planning Lab
The first UrbanShift Lab brought together 48 participants representing 23 institutions from the San José Metropolitan Area, Costa Rica, offering a hands-on workshop on urban regeneration.
date & time

27 Apr 2022, 8:00AM CST
hosted by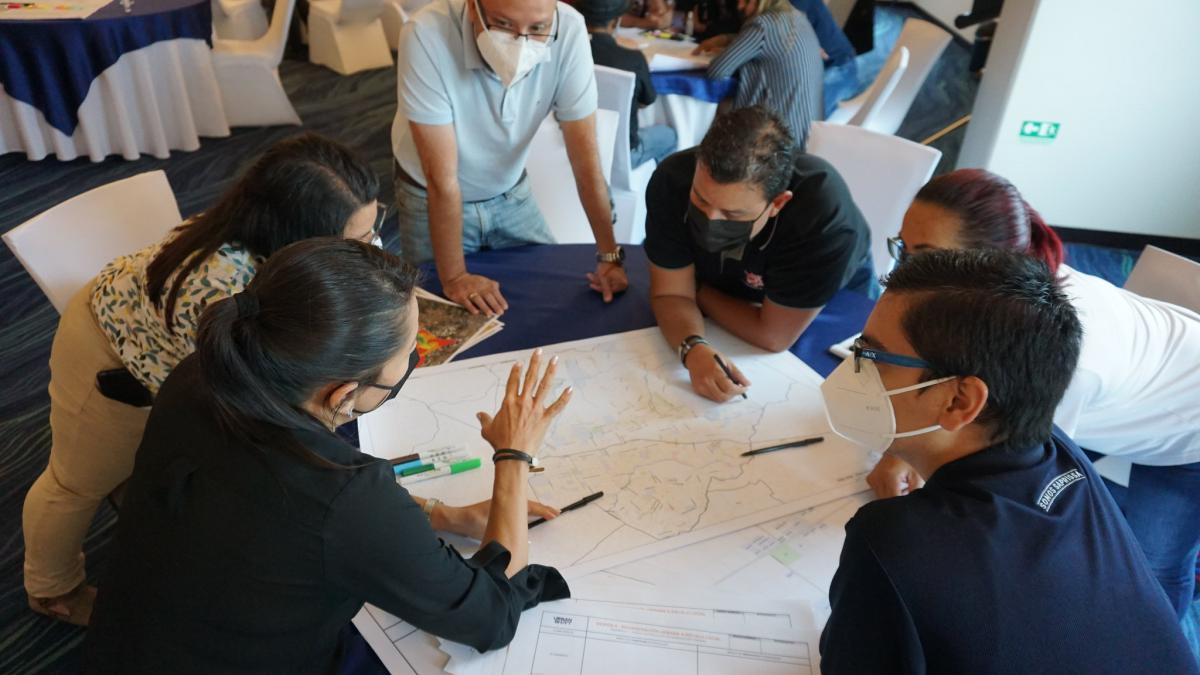 The UrbanShift Lab in San José, Costa Rica was a two-day workshop organized by the World Resources Institute (WRI) in collaboration with the Multilevel Technical Table for Transit-Oriented Development (MTM-DUOT), the UN Development Programme (UNDP), and the Government of Costa Rica.
The event brought together 48 participants from 15 municipalities, representing 23 institutions that are part of MTM-DUOT and working closely on plans for urban regeneration along San José's proposed electric train line.
Together, these high-level technical representatives explored the context of urban regeneration in Costa Rica as well as the opportunities and challenges in the areas impacted by the train line, and collaborated on an in-depth design exercise to address accessibility and sustainable development in downtown Heredia.
Below, you can find agendas, presentations and photographs from the UrbanShift Lab in San José, Costa Rica.