Strategies for efficiency in urban cooling: A focus on Asia and beyond
Asia's urban areas have experienced a dramatic increase in electricity consumption, especially for cooling systems. To address this issue, we gathered regional experts to explore energy-efficient urban planning and building design strategies.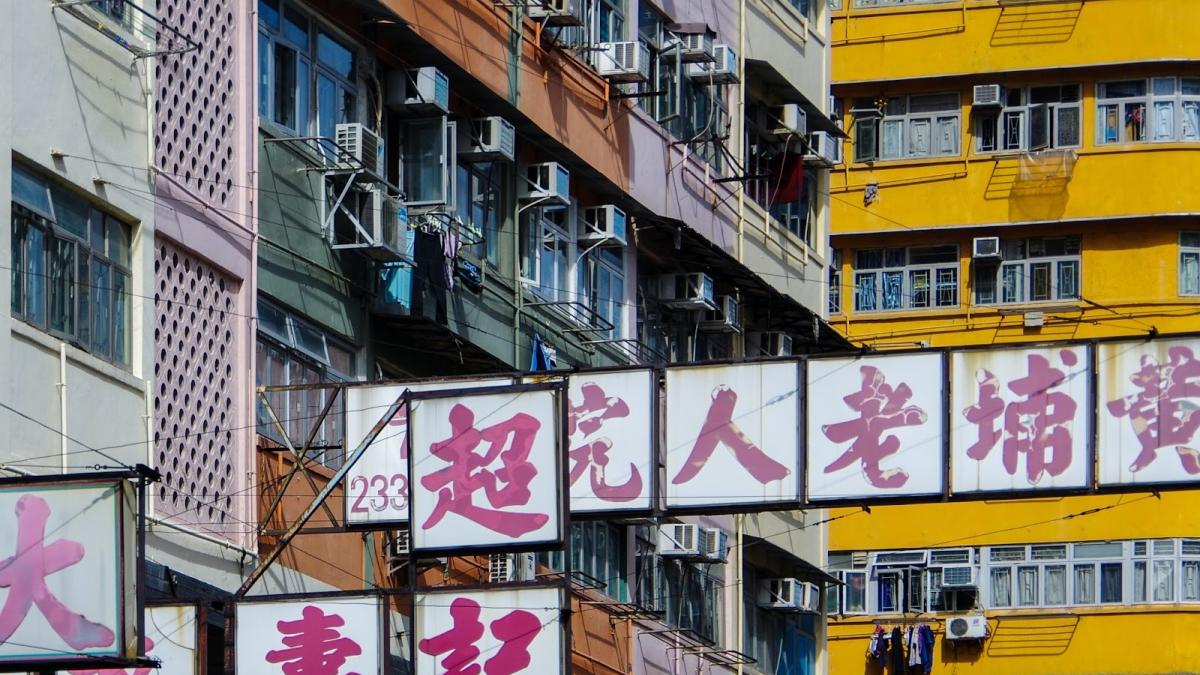 Asia's urban areas have experienced a dramatic increase in electricity consumption, especially for cooling systems. To address this issue, UrbanShift gathered regional experts through a webinar in collaboration with ICLEI Energy Exchanges, to explore energy-efficient urban planning and building design strategies. From cost-effective ways, such as using vegetation for shading, or changing the roof color to upgrading cooling systems and appliances, these solutions need to be supported by effective policy frameworks, where local governments play a key role. Here are the webinar's highlights that you can also rewatch in English, Mandarin Chinese, and Bahasa Indonesia.
This blog was written by Karishma Asarpota and edited by Barbara Riedemann from the ICLEI World Secretariat
Global warming intensifies city temperatures, exacerbated in certain areas by the "urban heat island effect" formed when natural landscapes are replaced by heat-absorbing infrastructure, like buildings and pavements. This increases energy costs (e.g., for air conditioning), air pollution, and health risks, notably in Asia, where cooling electricity use -and hence greenhouse gas emissions- are soaring due to economic and population growth. This problem raises a question: How can we balance cooling needs, electricity usage, and the urgency for sustainable solutions to mitigate emissions and global warming?
Gathered by UrbanShift during ICLEI Energy Exchanges webinar, urban cooling experts from China, India and Indonesia shed some light on potential answers as they outlined their strategies –including energy-efficient and passive building design– for meeting these challenges.
Emphasizing that the impacts of urban heat are not evenly distributed, affecting lower-income districts, Deepa Solanki, Senior Advisor from Cool Coalition, United Nations Environment Programme (UNEP), presented the Beating the Heat Sustainable Cooling Handbook, launched at COP26 to guide cities on solutions to cool using less power and mitigating the urban heat island effect. The guide puts forward an integrated 'whole-systems' approach which includes three core steps: reduce heat at the urban scale, reduce cooling needs in buildings and serve cooling needs in buildings efficiently. In addition, UNEP is also calling on municipalities, individually or as groups, and regional governments to pledge to increase or enhance the proportion of high-quality nature-based cooling solutions within their cities by 2030, with demonstrable progress by 2025 through the Beat the Heat: Nature for Cool Cities Challenge. 

Implementing traditional design techniques and nature-based solutions
According to Tanmay Tathagat, Director of Environment Design Solutions, India, traditional and passive building design techniques involve improved solar radiation management through better distribution and use of vegetation and shading, and ventilation design in buildings and cities. Cost-effective solutions like creating microclimates through outdoor patios or verandas, compact design of urban areas, permeability of surfaces, roof color, and the correct use of water and vegetation, can reduce the urban heat island effect, especially in residential areas. Existing buildings can be retrofitted, their insulations upgraded, and their appliances renewed to higher energy-efficient standards. Although expensive, this is one of the most effective ways to boost energy efficiency.
Additionally, Li Fen, Chief Engineer of Shenzhen Institute of Building Research, Deputy Secretary-General of Eco- the city Research Committee of the Chinese Society For Urban Studies from Shenzhen, China, emphasized the importance of applying nature-based solutions. While tackling environmental problems, they also offer societal and economic benefits such as improving public space and creating more jobs. Inspired by nature, these methods can complement the traditional or passive design of buildings and cities. Here, the material selection for public spaces is crucial. The key is to combine these building strategies as a powerful approach to cooling cities.
Policy frameworks and the role of local governments for sustainable cooling 
Policy frameworks and regulations are key to promoting urban cooling initiatives. An approach combining regulation and incentives can meet half the cooling demand with existing technologies, as suggested by Melanie Slade, Senior Programme Manager of Energy Efficiency in Emerging Economies at the International Energy Agency. Policy packages need to be designed focusing on both regulation and incentives. For example, stricter regulation on energy efficiency in appliances, as well as building envelopes, along with renewable energy integration should be implemented in parallel to providing financial or other incentives on the same. Another example is the coherence and linkage between national and local policy. For instance, National Cooling Action Plans can provide strategic direction for sustainable cooling that can influence regulation to enable innovative business models.
The dynamic market size of Southeast Asia provides a strong foundation for implementing efficient cooling solutions. The high demand for cooling in Southeast Asia puts local governments in a crucial role in driving the adoption of energy-efficient appliances through regulations, incentives, and information dissemination. They can establish cooperation mechanisms with communities, encourage the adoption of district cooling and demand response-enabled appliances, and balance supplier-demand dynamics. These strategies spur market growth, aid vulnerable communities, and boost energy efficiency. They offer a sustainable response to the rising heat waves and cooling energy needs to withstand the onslaught of global warming in cities.