UrbanShift at GEF Assembly
During the 7th GEF Assembly, UrbanShift will host two events on the vital role of urban Nature-Based Solutions in creating sustainable cities.
date & time

22 Aug 2023, 7:00PM PDT
location

Room 206, Vancouver Conference Centre, Vancouver, Canada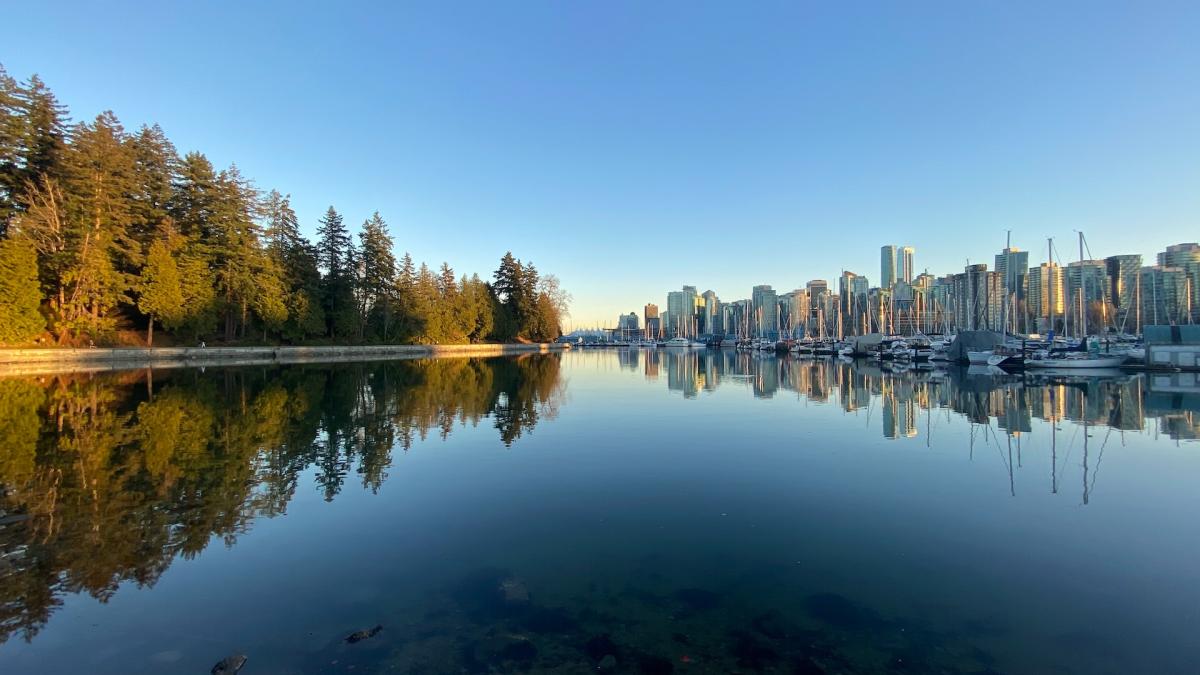 From August 22-26 in Vancouver, Canada, the Seventh Assembly of the Global Environment Facility will gather leaders from 185 countries to discuss solutions and policies under the overarching theme of "Healthy Planet, Healthy People." Building on recent diplomatic breakthroughs on biodiversity loss, toxic chemicals, and the high seas, the GEF Assembly will be a critical stocktaking for 2030 goals to end pollution and nature loss, combat climate change, and propel inclusive, locally-led conservation. This milestone event for climate action will launch the Global Biodiversity Framework Fund, a new funding source for endangered ecosystems committed to during the COP15 Convention on Biological Diversity in December 2022.  
As a GEF-funded initiative to support integrated urban development across the Global South, UrbanShift will host two events during the GEF Assembly to further the dialogue around the role of cities in climate action. Find more details on the events below. 
Side Event: Innovative Solutions for Nature in Cities 
Date: Tuesday 22 August                           
Time: 15:00-16:30 PDT                                       
Location: Vancouver Convention Center, Room 6 
City life is becoming the default human experience, with more than 70% of the world's population expected to live in urban areas by 2050. However, the rapid growth of cities can exacerbate environmental and socioeconomic challenges, posing a threat to the well-being of their inhabitants, particularly the vulnerable and marginalized. Issues like air pollution, inadequate green spaces, and a lack of biodiversity are common in urban contexts. To ensure the health and prosperity of all city dwellers, it is crucial to address these challenges and reimagine cities as vibrant, sustainable ecosystems. 
Promoting nature in cities is key to building resilient, healthy, and equitable urban environments. Urban Nature-based Solutions (NbS) offer a pathway to achieving multiple Sustainable Development Goals. Despite the well-documented benefits of incorporating nature into cities, significant obstacles hinder widespread implementation. Limited space, competing interests, insufficient funding, and the perception of nature as separate from urban life have impeded progress. The session hosted by UrbanShift and the Global Platform for Sustainable Cities will explore innovative solutions and approaches that can play a pivotal role in overcoming those barriers and unleash the power of nature based solutions, while promoting inclusivity, gender equality, and youth engagement. It will engage participants in a discussion to explore and envision innovative solutions for integrating nature into cities, ensuring that diverse perspectives, including those of women, marginalised communities, and youth, are actively included and valued.
Agenda: 
Welcoming remarks

 

on the importance of nature in cities and the need for innovative solutions.

Best Practices Showcase

: short presentations from diverse stakeholders on their innovative solutions and approaches to harness the power of Nature in Cities, followed by a Q&A with the audience.

Interactive Visioning Exercise

: facilitators will guide groups through a discussion about what it means to develop cities with nature in mind, and will generate pictures of the groups' green city of the future with an AI image generator.

Concluding remarks

 

with key takeaways and call to action to implement nature-based solutions in cities.
Speakers: 
Aloke Barnwal,

 Senior Climate Change Specialist and Coordinator - Sustainable Cities, GEF

 

Ana Di Pangracio, 

Biodiversity Director and Deputy Director, Fundación Ambiente y Recursos Naturales (FARN)

 

Andrea Fernandez

, Managing Director, Climate Finance, Knowledge and Partnerships, C40

 

Asher Lessels

, Task Manager, 

UNEP

 

Isabella de Roldao, 

Deputy Mayor of Recife, Brazil

 

Maryke van Staden

,  Director of the carbonn Climate Center, ICLEI

 

Mia Callenberg

, 

Sustainable Cities

, GEF

 

Miriam Miranda, 

Project Coordinator, Organization for Tropical Studies

 

Sharon Gil

, Head a.i., Cities Unit, UN Environment Programme

Warren Evans,

 Climate Envoy, ADB
Roundtable: Building Cities for People and Planet – Promoting Decisive Actions on Integrating Nature in Future Urban Growth 
Date: Thursday 24 August                               
Time: 14:00-15:30 PDT                   
Location: Vancouver Convention Center, Room TBC 
With more than half of the world's population living in urban areas, cities have a significant impact on the environment, while being at the forefront of the consequences of climate change, biodiversity loss and pollution. Cities also present immense opportunities to tackle these challenges through appropriate policies, planning, investments, and innovations. These opportunities and their leadership can make them key global actors to achieve global climate, nature, and sustainability goals necessary for healthy planet and healthy people. 
Convened by the GEF in collaboration with UNEP-led UrbanShift (GEF-7) and the World Bank's Global Platform for Sustainable Cities (GEF-6), the high-level Roundtable at the Seventh GEF Assembly in Vancouver, Canada will explore the ways in which cities can take decisive action and use integrated and nature-based solutions to promote greener and low carbon development and foster a healthier relationship of cities with surrounding ecosystems. 
Key discussion topics: 
The importance of cities and their political leadership in contributing to global climate and biodiversity targets including in the context of the Kunming-Montreal Global Biodiversity Framework.   
Approaches, actions, and emerging lessons from city-led initiatives including through the GEF's Sustainable Cities Program. 
Key challenges that cities face in integrating nature, specifically in accessing finance, and how GEF and its partners can play a catalytic role. 
Identify innovative and disruptive solutions around policies, financing and planning towards building net-zero, nature-positive, resilient, and inclusive cities.  
Speakers: 
Aloke Barnwal

, Coordinator, Sustainable Cities Program, GEF  

Andrea Fernandez

, Managing Director, Climate Finance, Knowledge and Partnerships, C40  

Ani Dasgupta

, President and CEO, WRI  

Bruno Carrasco, 

Director-General, Climate Change and Sustainable Development Department (CCSD) (and ADB/GEF Executive Coordinator, Asian Development Bank

Cinthia Guerreño

, General Director of Environmental Management, Municipality of Asunción, Paraguay  

Ines Rocha

, Managing Director for Impact and Partnerships, EBRD 

Isabella de Roldao,

 Deputy Mayor of Recife, Brazil 

  

Maria Helena Semedo,

 Deputy Director-General, FAO  

Maryke van Staden

, Director of the Carbonn Climate Center, ICLEI

Miriam Miranda,

 Project Coordinator, Organization for Tropical Studies 

  

Rob Wing

, Acting Deputy Assistant Secretary for Environment, U.S. Department of State

Sunday Leonard, 

Programme Management Officer, GEF Scientific and Technical Advisory Panel  

Susan Gardner,

 Director, Ecosystems Division, UN Environment Programme  

Tommy Garnett

, Executive Director at Environmental Foundation for Africa, Sierra Leone

Valerie Hickey

, Global Director, Environment, Natural Resources and Blue Economy, the World Bank 

Valérie-Noëlle Kodjo Diop, 

Director for Innovation & Sustainable Development, West African Development Bank (BOAD)