Engaging youth in climate action
Young people must be involved in critical decisions concerning their future and given an active role in addressing the climate emergency. Read more about some inspiring initiatives from different contexts.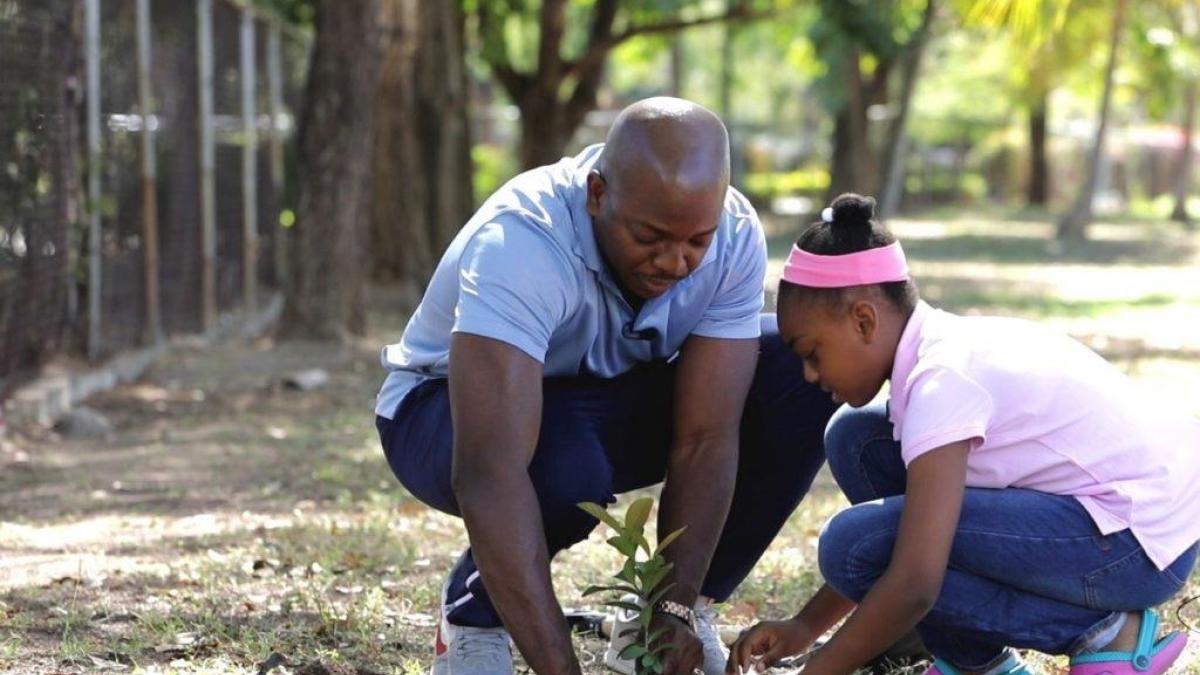 The impacts of climate change have intensified over time, and one thing has become certain: We will leave Earth to today's children in a dire state. In other words, the youth of today will have to deal with the legacies of past and current leadership.
There are currently more than 1.3 billion young people aged between 15 and 24, of which almost 85% live in developing countries. Cities in these countries account for over 90% of the growth in the global population, 60% of which is projected to be less than 18 years of age by 2030. These youth must be meaningfully engaged in today's critical decisions concerning their future and given an active role in addressing the climate emergency at the local, national and global levels.  
The UrbanShift webinar on August 12th celebrated International Youth Day 2022 with discussions on engaging youth and leveraging the critical role they play in the climate emergency. Diverse panelists from China, Indonesia, India and Sierra Leone shared their views and highlighted the state of youth engagement and lessons learned in their contexts.
All the panelists unanimously agreed that young people can make a difference and should be enabled to participate in decision making. They also highlighted that education on climate science and environmental policy is critical to ensure youth's meaningful engagement with suitable policy instruments.
Ms. Yuwei Shao from China Youth Climate Action Network, the first Chinese climate change youth organization, talked about how youth are categorized in context of their work. With about 100,000 members and 500 universities, the network engages with youth in three ways: first is by building the capacity of young people who want to improve their knowledge on specific topics; second is through providing tools and guidance to youth who would like to engage but don't know where to start; and the third is through engaging volunteers who are ready to be involved in relevant climate projects.
Mr. Eric Mohamad Atthauriq from Bandung City, Indonesia highlighted the vital role youth play in tackling climate change in Indonesia. Bandung conducted a survey to ask youth what they felt was a critical topic for the city to address. Waste disposal, road safety and traffic jams emerged as priorities and, in accordance, the city launched programs on improving waste management, air quality improvement and interventions to reduce traffic.
Bandung aims to create safer urban environments for young people through empowering them to develop creative spaces and parks. Such a facilitation allows the youth to take initiative on social and environmental roles. This has led to  initiatives like youth-led greening programs along the river banks of Cipamokolan and Sungai Cikapundung Kolot in the city. Bandung also became  a model city for urban farming. 
Another example of youth empowerment was shared by Mr. Mustapha Kemokai from Freetown City Council in Sierra Leone. The city launched the 'Sustainable Waste Micro Enterprise' project to create livelihoods for youth in informal settlements and tackle improper solid waste disposal. Youth became climate change ambassadors within the community and took the lead to enhance and manage public spaces. As a result, solid waste management was improved, illegal dump sites were closed, and community-based working groups were created.
Ms. Hemali Boghawala, the Mayor of Surat Municipal Corporation (SMC), India, emphasized the importance of educating young people and creating partnerships to increase youth engagement. Surat has introduced a course on climate change for school students and is training teachers on mainstreaming climate change education in educational curriculums. University and college students are encouraged to engage on climate change topics through festivals and competitions.
Surat encourages local NGOs to partner with youth on spreading awareness about the importance of waste segregation and hazards of illegal dumping and burning of waste. The mayor emphasized the importance of partnerships between governmental organizations and youth to increase the development of new and innovative ideas to tackle climate change.
The webinar concluded with an announcement by Ms. Elisa Calcaterra, UNDP Rome Centre on an exciting opportunity for youth that will be announced officially during the New York Climate Week. The Youth4Climate initiative launched by the Italian Ministry of Ecological Transition (IMET) and UNDP will launch a call for innovative ideas from young people on how to tackle climate change. Ideas on strengthening urban resilience will receive grants for further development and dissemination. Individual and community based organizations led by young people are encouraged to apply.
Watch the webinar recording here.