Mainstreaming climate action into urban development
While many sub-national governments are already undertaking direct or indirect climate actions, data aggregation and reporting remain a major challenge. One key way to facilitate sub-national reporting is to showcase best practices, like the CSCAF.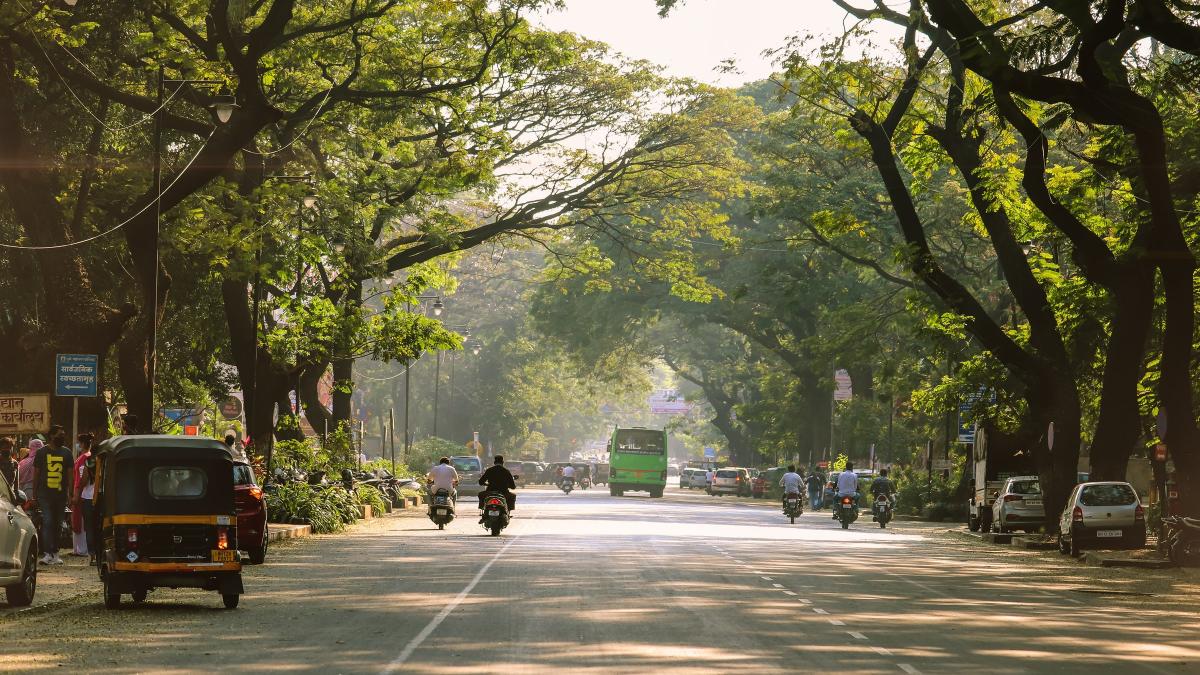 Among several critical themes discussed and negotiated by the world leaders at the recently concluded COP26, was the role of local and regional governments. This emerged as one of the main enabling factors required to keep the global temperature below 1.5° C.
The preamble of the 'Glasgow Pact' highlights the urgent need for multilevel and cooperative action, clearly underlining the opportunity local and regional governments provide for advancing and implementing climate goals. Existing interventions such as the Marrakech Partnership for Global Climate Action and the Race to Zero campaign, for which 1048 cities committed to achieve net-zero carbon emissions, further the importance of multi-level climate action.
While many sub-national governments are already undertaking direct or indirect climate actions through infrastructure and socio-economic initiatives, data aggregation and reporting remain a major challenge, especially in the Global South. One key way to facilitate sub-national reporting is to showcase the innovative best practices of local and regional governments. This raises awareness of local actions, which in turn helps foster capacity for increasing the number of actions.
On 24 November, the webinar "ClimateSmart Cities Assessment Framework (CSCAF) – India's innovative subnational climate reporting initiative" sought to explore this relationship between showcasing best practices and facilitating sub-national reporting. Hosted by ICLEI – Local Governments for Sustainability, with support from India's Ministry of Housing and Urban Affairs (MoHUA) and the National Institute of Urban Affairs (NIUA), the webinar was one in a series produced by UrbanShift – a project supporting integrated urban development.
During the webinar, participants learned about the CSCAF, which was launched in 2019 to support cities in assessing their development from a climate lens and further inform data-driven decision-making while designing their future plans and programs. The framework was developed after an extensive review of existing assessments and approaches which are being carried out across the world through a series of consultations with national and international organizations and experts.
Phase 1 of the CSCAF saw an enormous collaborative effort and also received interest from the local governments, with 96 smart cities participating. Based on the experience of phase 1 implementation and feedback received from cities the indicators were revised and the Climate Smart Cities Assessment Framework (CSCAF) 2.0 was launched in September 2020. The CSCAF 2.0 has 28 diverse indicators covering 96 data points across five categories to measure climate impacts: energy and green buildings; urban planning, green cover, and biodiversity; mobility and air quality; water management and waste management. 126 cities, including 100 Smart Cities and 26 cities with a population over 500,000, participated in the 2020 assessment cycle.
To create an inclusive dialogue and broad-based, collaborative action on climate change via CSCAF, the Government of India has created the 'Climate Smart Cities Alliance'. Alliance member organizations provide on-ground support to cities in the implementation of CSCAF 2.0. As of date, the Alliance partnership has more than 55 institutional partners; and have mutually identified no of collaborations in the area of climate change actions
More than 125 participants (with 50% representation from women) from 30 different countries, tuned in to hear how the CSCAF was mainstreaming climate action into urban development while advancing smart cities strategies in Indian cities and the NDCs.
Representatives from the national (MoHUA) & local government (Pune Smart City Development Corporation Limited or PSCDCL) and bilateral technical agency (GIZ India) discussed different facets of CSCAF, covering its conceptualization, implementation, and future prospects.
Speaking during the session, Mr. Kunal Kumar (IAS), Joint Secretary from MoHUA emphasized that "Climate governance needs extremely strong leadership". Highlighting the importance of the CSCAF, he indicated that "the framework is an umbrella initiative, under which discussion about responsible and climate-sensitive urban development is happening amongst national, state, local governments and other stakeholders in India".
"Given the clear call by India during the COP26, it's important to institutionalize climate change in Indian urban development, including local budgeting, capacity building, and knowledge sharing," said Vaishali Nandan, Project Head (Climate Smart Cities) from GIZ India.
Presenting local government perspective on the initiative, Dr. Sanjay Kolte (IAS), Chief Executive Officer (CEO) of the PSCDCL said "as one of the top-performing cities under CSCAF 2.0, Pune city is actively undertaking several pioneering climate actions at the local level such as the deployment of more than 150 e-buses to promote low carbon transport, etc."
Watch the recording of the webinar below