We live on a rapidly urbanizing planet, but our cities are struggling to provide basic services to their people – from clean air and water to reliable public transport and safe, affordable housing. As a result of this unprecedented urban growth, carbon emissions are on the rise and pressures on vital ecosystems are intensifying.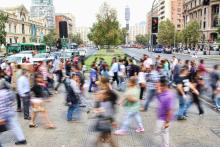 Annual Report 2021-2022
UrbanShift was launched at Climate Week NYC in September 2021, in the midst of the COVID-19 pandemic. Despite the challenges, we made tremendous progress over the course of the year, working together with cities, countries, organizations and governments to pave the way for sustainable and inclusive urban transformation. Read about the milestones accomplished in UrbanShift's first year of action.
2/3 of the world's population

will live in cities by 2050

70% of global CO2 emissions

are produced by cities

1.4 billion city dwellers

are at high or extreme risk of climate hazards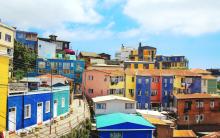 OUR FUNDER AND PARTNERS
UrbanShift is the brand name of the Global Environment Facility's Sustainable Cities Impact Program. It is led by the UN Environment Programme and implemented in partnership with the World Resources Institute, C40 Cities, ICLEI – Local Governments for Sustainability, the UN Development Programme, the World Bank and the Asian Development Bank. UrbanShift builds on the lessons and experiences of the Sustainable Cities Integrated Approach Pilot, facilitated through the Global Platform for Sustainable Cities.